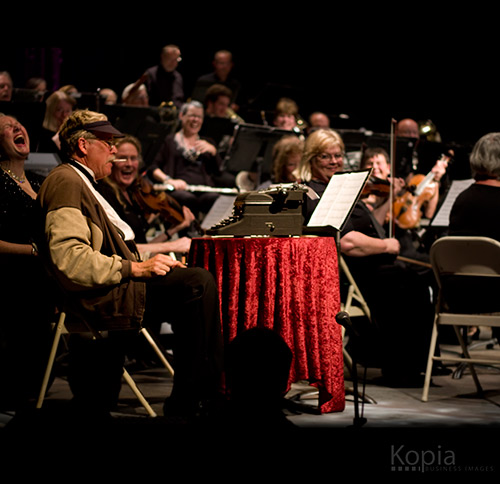 Symphony of the Redwoods (SoR) is a non-profit organization, performing three symphony concerts, each on a Saturday evening and a Sunday afternoon, per November-April season. The Symphony also performs one pops fundraiser concert per season, either in December or May, and one children's concert in September. All performances are at Cotton Auditorium at the corner of Harold and Fir Streets in Fort Bragg, CA. Rehearsals for the main concerts are generally in Mendocino two separate weekends prior, a Friday night and a Saturday morning to accommodate musicians from out of town. Housing for out of town musicians is provided free.

SoR musicians are independent contractors; and they primarily come from Mendocino, Humboldt, Sonoma, and Lake counties to rehearse under the baton of Allan Pollack, who also conducts the Mendocino Music Festival orchestra in July. Musicians greatly enjoy the interesting and informative rehearsals that have made Maestro Pollack a favorite conductor for many.

SoR is always looking for local players. If you are thinking about joining the Symphony of the Redwoods, please contact the SOR personnel manager Sandra Cosca, or call Alex at the Symphony of the Redwoods office at 707.964.0898. Please give details about what instrument(s) you play, your orchestra experience, and your contact information. An audition may be arranged, depending on your experience and level, and current vacancies in the various orchestra sections. We encourage you to contact us about performing with the Symphony of the Redwoods.







Experience playing in ensembles.
More info here