---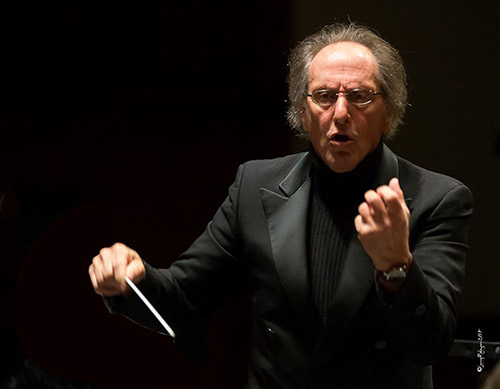 Allan Pollack has served as music director and conductor of Symphony of the Redwoods for the past 32 years. He also currently serves as artistic director for the Mendocino Music Festival and served as artistic director/conductor for the Camellia Symphony Orchestra in Sacramento for eight years.

Pollack received a PhD in Composition from UC-Berkeley in 1984, and has since written several works for orchestra and chamber ensemble. Among his compositions are The Spiral Dance for chorus and orchestra, From the Song of Songs for soprano and orchestra, Two Movements in Time for orchestra, a Vibraphone Concerto, and A Summer Evening at the Boonville Fair for orchestra. His jazz concerto for saxophone, Albion Song, was recently premiered at the Mendocino Music Festival and subsequently performed by the Camellia Symphony Orchestra.

Dr Pollack has had an extensive teaching career in the Bay Area, including a 35-year lectureship at UC-Berkeley, and various appointments at the San Francisco Conservatory of Music, San Francisco State University, and the San Francisco Community Music Center. He taught clarinet and saxophone out of his Berkeley studio for decades. His work as a clarinetist and saxophonist embraced a myriad of styles, and he played in many chamber groups, orchestras and jazz bands. Some say he still plays a mean jazz saxophone.

Pollack's commitment to excellence has inspired musicians and audiences alike, and through the years he has played a significant role in developing and sustaining musical life on the north coast of California.
---
Symphony of the Redwoods 1983-2022
symphonyoftheredwoods.org© — All Rights Reserved