---
A Brief History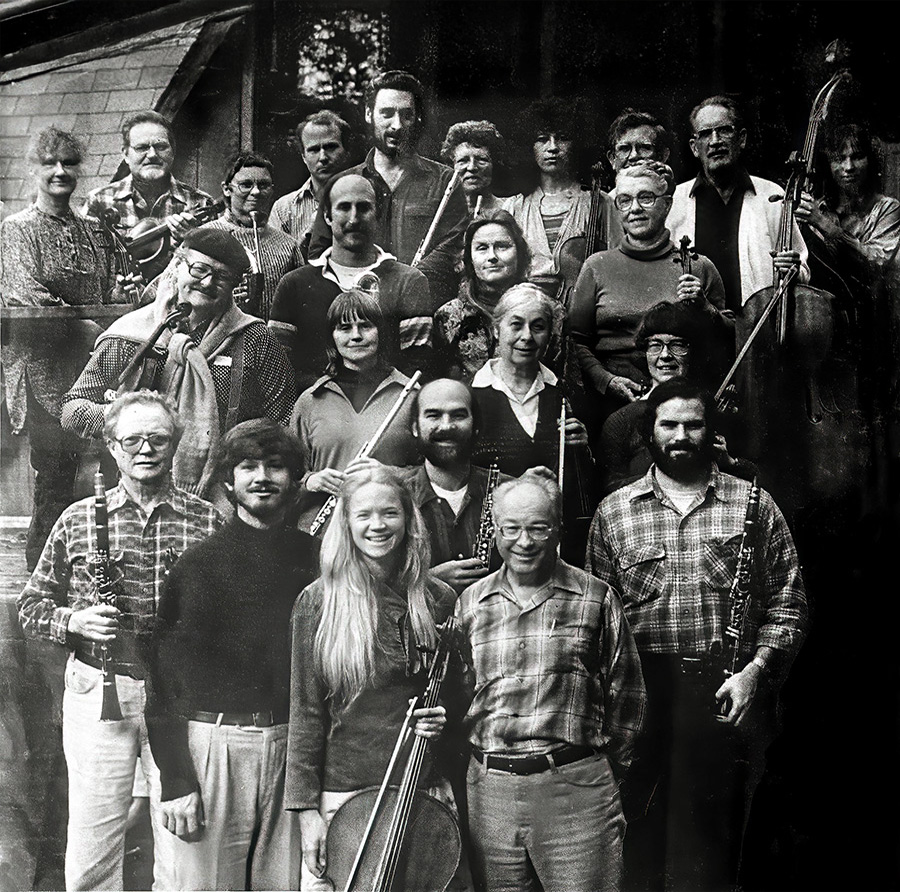 Symphony of the Redwoods has been bringing live classical music to the Mendocino Coast since 1983. During this time, the Symphony has evolved from a small community ensemble into the outstanding orchestra it is today, attracting fabulous musicians and world-class soloists.
Symphony of the Redwoods
1983: The Symphony begins as a College of the Redwoods course entitled Redwoods Chamber Orchestra, taught by Tyler Lincoln and Marcia Sloane. Renamed Symphony of the Redwoods in 1984.
1983–1988: 2-4 concert sets per season conducted by Tyler Lincoln, Walter Green, and Allan Pollack, including collaborations with the College of the Redwoods Chorus, directed by Carolyn Steinbuck.
1989: Allan Pollack becomes Music Director; SoR acquires 501(c)3 nonprofit status. 1989–present: 3-4 concert sets per season, including holiday and pops concerts, Sing-Along Messiahs, collaborations with College of the Redwoods and Redwood Community Choruses, and performances at South Coast and Anderson Valley locations.
Opus Chamber Music Series
1988–2018: The Symphony's Opus Chamber Music Series commences, offering 4 concerts per season and providing local and visiting musicians with opportunities for small-ensemble performance.
2018–present: Opus merges with Fort Bragg Center for the Arts, offering 8 concerts per season with a performer roster including nationally known soloists and ensembles. Coordinator Eva von Bahr.
Programs for Youth
2001- present: Children's Concerts – annual orchestral and chamber music performances at Fort Bragg and Mendocino elementary and middle schools.
2002–2010: Symphony of the Redwoods Youth Programs for young musicians throughout Mendocino County:
Redwood Youth Orchestra
After-School String Classes
Inland Youth String Ensemble
Jughandle Summer String Camp
Redwood Youth Summer String Camp
2018-present: Bring-a-Parent Program encourages parents to bring their children to Symphony concerts, with every adult accompanied by a student 18 years or under admitted at no charge.
Adult Education Programs
1991–2009: Symphony-sponsored Chamber Music Workshops offering coaching and performance opportunities for Symphony and other musicians.
2013-2017: Symphony becomes the non-profit fiscal sponsor of Navarro River String Camp, a residential music workshop in Sonoma County for adult players of violin, viola, and cello.
2019-present – Symphony pre-concert lectures commence, continuing online during the pandemic.