Jigsaw Puzzle |
500 Piece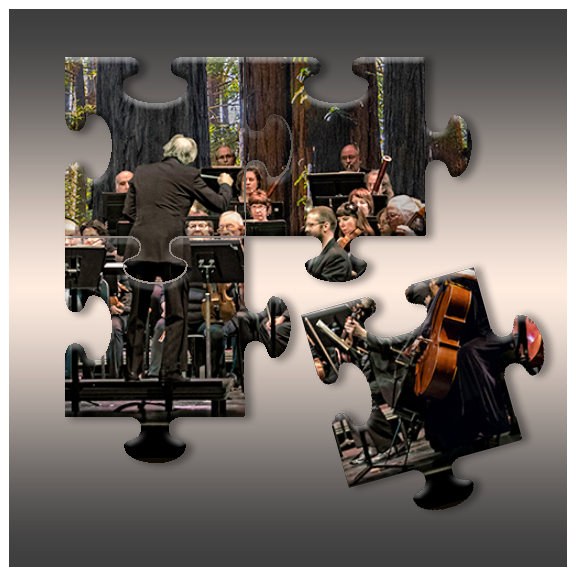 A 500 piece puzzle featuring Larry Wagner's photo of the Symphony of the Redwoods - in their native element. A pleasant past-time for long winter evenings.
$35
2021 Calendar |
Larry Wagner photos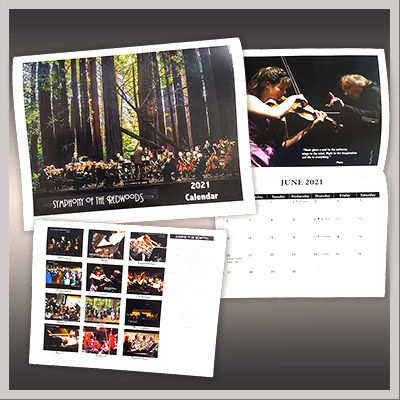 Enjoy fond memories of Symphony of the Redwoods concerts past and local musicians you've come to know and love. Each month features a gorgeous photo by Larry Wagner along with a bit of musical inspiration in the voices of musicians through the ages.
$12
The Set |
One Calendar and One Puzzle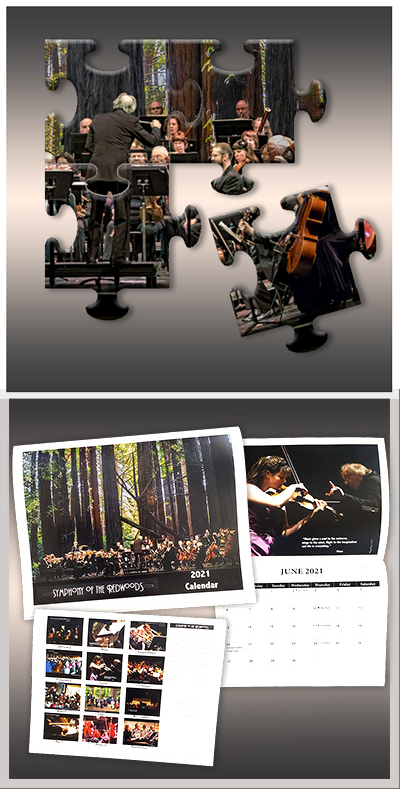 Can't decide? Purchase both the calendar and the puzzle together at a discounted price.
$40
HOW TO RECEIVE YOUR PURCHASE
LOCAL PICKUP:
You may pick up your purchase in Mendocino - at Alarcon Insurance Agency (Farmers Insurance) at 45060 Ukiah St, Suite B, next to the Post Office - where board member Abigail Strock is employed. Please print confirmation of your PayPal payment to bring as your receipt and plan to pick up your purchase on a weekday between 10 am and noon or between 2 pm and 4 pm. You may need to knock on the door as it is usually kept locked. If you have questions, you may call Abigail ahead of your visit (937-5050). Or phone the Symphony office with questions or to make alternate local pickup arrangements (964-0898).

FREE SHIPPING:
We offer free shipping within the continental US.
Please let us know if you would like your purchase to be shipped to you and provide your shipping address and phone number.